Well, Black Friday has come and gone and now onto the the non-stop deals on whatever crap people are compelled to buy in the hustle to get Christmas shopping done.
I have a different plan. Nothing speaks to my heart more than a nice homemade gift. I love receiving them and getting them! While there are lots of great diy gift ideas on Pinterest, I am going to share some of my plans for diy Christmas gifts this year. Most of our Christmas shopping this year is going to be for supplies to make these. I even did take advantage of Black Friday shopping by getting a great deal on blizzard fleece on Joann's website so I never even left the house!
These are not just cheesy homemade gifts that you make and then at the last minute feel like you should still buy something anyways to go with it...These are AWESOME stand alone great gifts that can replace whatever else you may have purchased otherwise!
MERMAID AND SHARK TAIL SNUGGLE BLANKETS
For all the girls and boys in my life I am making either fleece mermaid tail blankets or shark eating me blankets. I got the fleece on Joanns Black Friday cyber deal for $2.50/yard so these are a super fun gift to make and keep your budget down!
You can get a tutorial
here
and
here
but it looks pretty easy to figure out and just wing both without a pattern.
Howeverfor those who like to SEE examples and various ways to do it, shark blanket tutorials can be found such as this
Or
HERE
or get a pattern to make both on etsy
here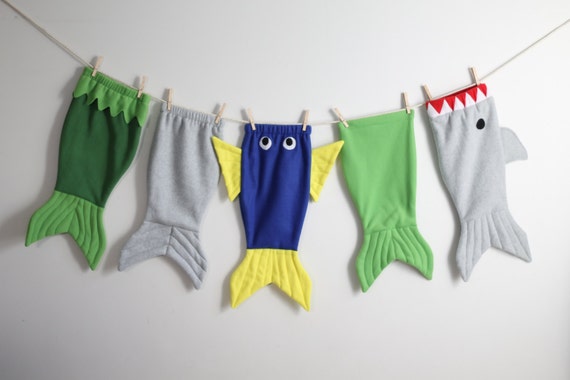 ANTI-AGING AND HEALTHY HAIR SILK PILLOWCASES
For the women in my family, I will be making up some hair and beauty silk pillowcases. There is a great tutorial on
HowDoesShe
that you can follow. I may do mine a little different and try to embed some lavendar...we shall see. I ordered the real silk on dharmatrading.com as recommended from the tutorial. I will make a cute litle printout of all the benefits of silk pillowcases to go with.With 1 yard per pillowcase this gift rings in at just under $10 each.
WOODEN MINECRAFT BLOCKS AND PLAY PARTS
For my son who likes Minecraft and loves building with blocks, I ordered a set of 50 1.5 inch unfinished wood blocks from craftparts.com. He's 5 and I LOVE Grimm style wood toys, but instead of rainbow blocks, I am going to dip dye the blocks in food coloring in the main minecraft colors and may get a little creative to make a few special blocks. My son has a good imagination, and dying them with minecraft theme colors, he can enjoy building his own minecraft stuff but his imagination wont be limited to minecraft play. If you want a more specific minecraft look check out this diy post on
wooden Minecraft Blocks
. It's more involved with printing the skins, cuting, modgepodging etc but looks cool.
My daughter is making other minecraft things to go with the block set as her gift to her brother with perler beads. She is just making them up based on how she knows minecraft looks but here is some inspiration...Check it out
HERE
GYMNASTICS BALANCE BEAM
For any gymnastics loving girls, there a tons of tutorials online for constructing your own balance beam. I plan on using a fun color combo with fun faux suede and paint on the wood frame. There are LOTS of different tutorials to make them but it doesn't have to be complicated! Here's a simple tutorial
here
For awesome balance beam color combo ideas, check out this
pinterest board
.
DIY DOLL GYMNASTICS SET
For our little gymnasts and doll loving girl, my husband is going to "help" our son make a gymnastics set for his sister for his Christmas gift to her. He'll make a set of bars from pvc pipe and using a tutorial like
this
and we'll make some velcro grips so she can swing around.

For a mat you could just layer some craft foam or get a small piece of thin foam padding and wrap it in cute duct tape.
Doll Beam (we'll make one that matches her beam)
CANDY POPCORN
For other great people in your life like friends, neighbors, teachers, etc...ne of my favorite things to make is my mom's carmel popcorn recipe and then drizzle melted chocolate over top, package in cellophane bags and pair with a Christmas card.
and for the men....that's where I am still deciding! Maybe homemade BBQ rub and custom aprons? i don't know but here are some great lists of ideas for the men
here
and
here
and
here
.
Shopping for the perfect gifts can be super stressful and time consuming and making a bunch of gifts can seem completely overwhelming. But if you can consolidate projects by making all kids the same thin, all women the same thing, all men the same thing and all neighbors etc the same thing...then you just take a couple session focused on that one project. The key to enjoying the season and meking homemade gifts is to be intentional about how you spend your time. Less running around and more resting and making. Less Christmas activities for more relaxed Christmas season savoring at home! Don't feel like your kids are going to miss out if they don't attend every Christmas party and activity there is to do. The kids will remember making a homemade gift while smelling cookies in the oven more than they will the blur of events and errands that sometimes englufs the entire season. Order as much as you can online, even fabric if possible and only do the running around that is absolutely necessary! That way we can be productive, give great gifts while still feeling the joy of the season and create lasting memories with our children.
As for us as homeschoolers, I also posted about this on instagram under the picture of my daughter making a minecraft diamond with her perler beads...that since we HAVE the flexibilty, we are going to take the month off of regular school and learn through living and all the productive hands-on Christmas time things we do. It is just too much to maintain a regular homeschool schedule and then pile on top of that all the other things we want to do. So we are making the season fun and learning through all our fun seasonal activities and gift making!